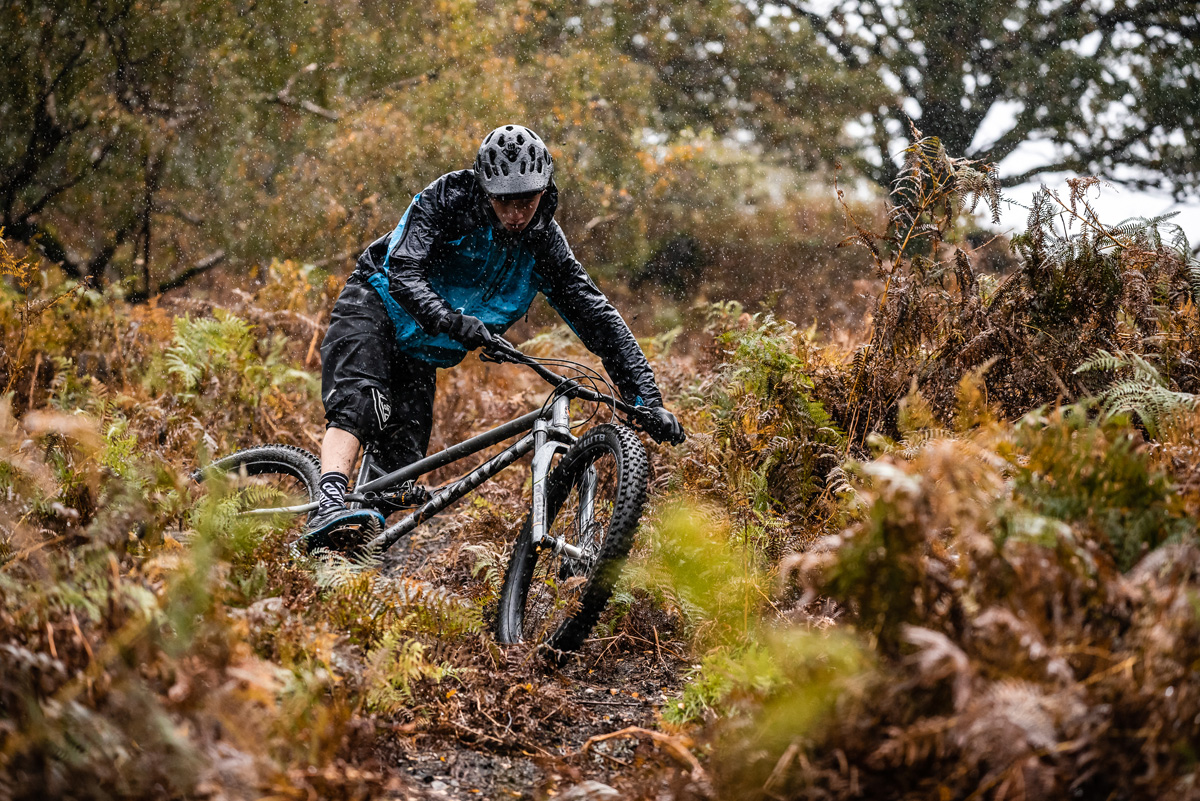 It's lunchtime, and I'm in the gents loos of a remote pub in Borrowdale, desperately trying to dry out my camera gear under the hand dryer so we can carry on with the rest of todays planned shoot for WTB (that's Wilderness Trail Bikes for those of you who don't know). All my lenses are fogged up and my camera bodies aren't fairing that much better. If things don't improve soon, the good dudes from Cotic, Rich Baybutt and Will Easey will be heading back to Sheffield much earlier than planned. Gulp.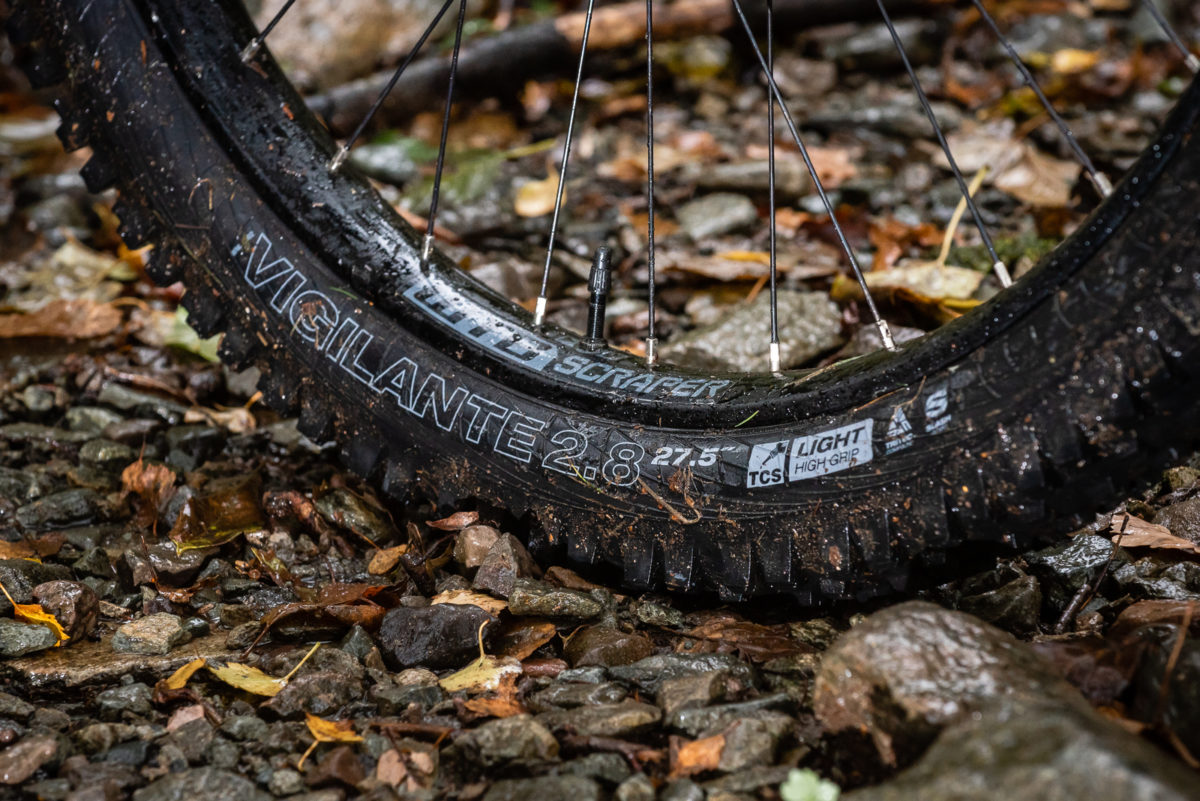 I really should have known better than to organise a photoshoot during October, in the wettest inhabited place in England, but seeing as the client asked for "wet, rocky, aggressive trail riding as a change from grassy Californian coastlines" I felt obliged to deliver, and where better than Borrowdale – I know the trails incredibly well, have been photographing them for years, and of the sample images I'd sent over to Heather, the ones that answered the brief best were all shot nearby so it was the perfect fit.
The tyre in question was the brand new Viglante 2.8, and we had the only pair in the country, fitted to the stunning new Cotic RocketMAX. If you think that this bike looks good in photos, just you wait until you see one in the flesh!
When Baybutt wheeled the bikes from the van, it wasn't actually raining that hard – there was more of a general all pervading dampness in the air that lulled you into a false sense of security, and so I didn't notice how wet I, or more importantly, my camera kit was getting. I had a rain cover with me, but they're such a faff to put on and off, let alone consider changing lenses inside of, that I chose not to use it, preferring instead to shelter my camera inside my waterproof.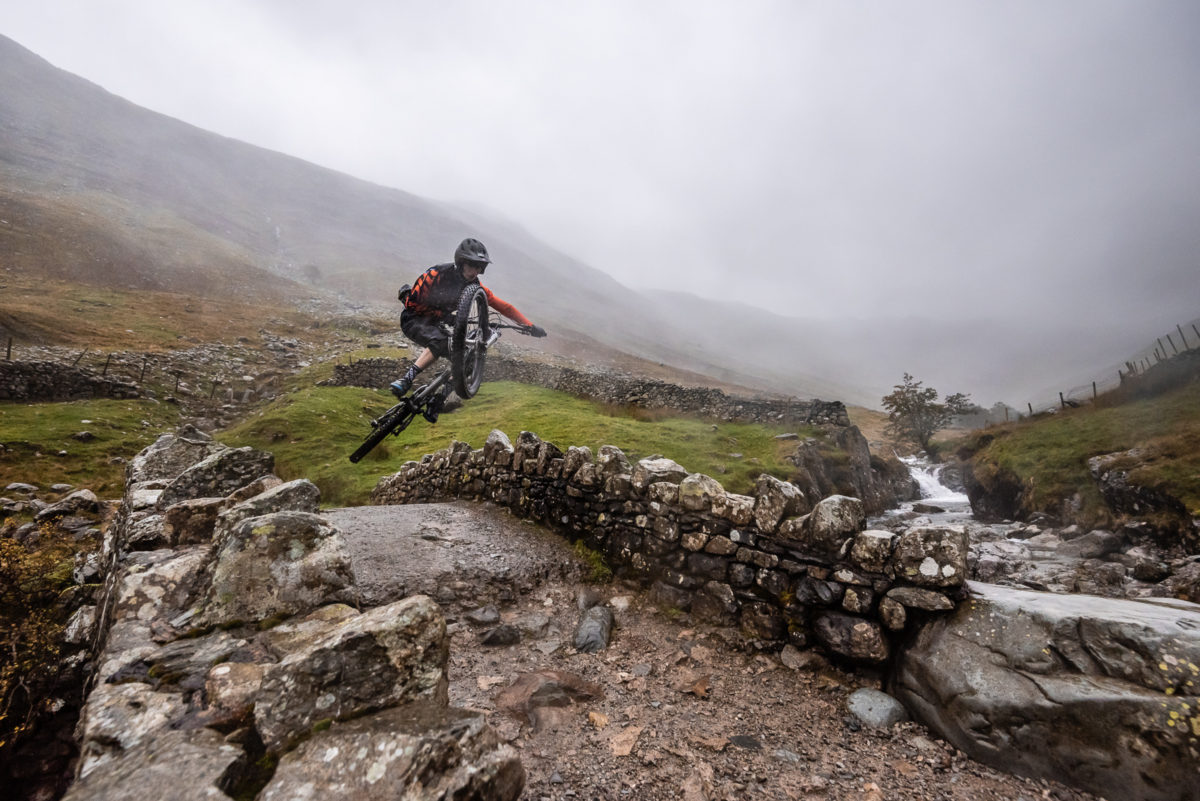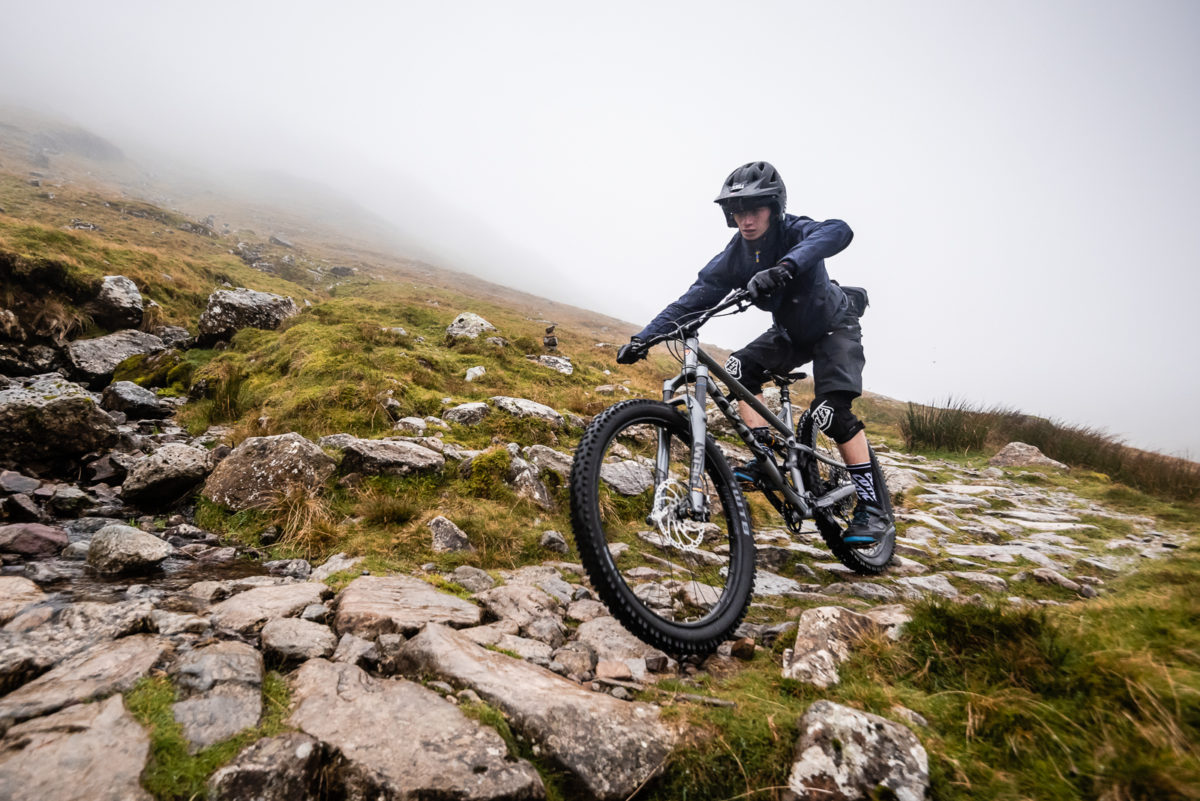 We worked through the morning, with Will happily pushing back up the trail again and again for take after take, while Baybutt provided trailside moral support, helped out with shot angles (he's a hugely talented photographer himself) and acted as Will's carer (or was it the other way round?). It was only when we called it for lunch and made our way to the pub, that I realised things were slightly amiss – the temperature change from outside to the relative warmth of my car caused condensation on every surface of my cameras. Lenses, viewfinders and god knows what else.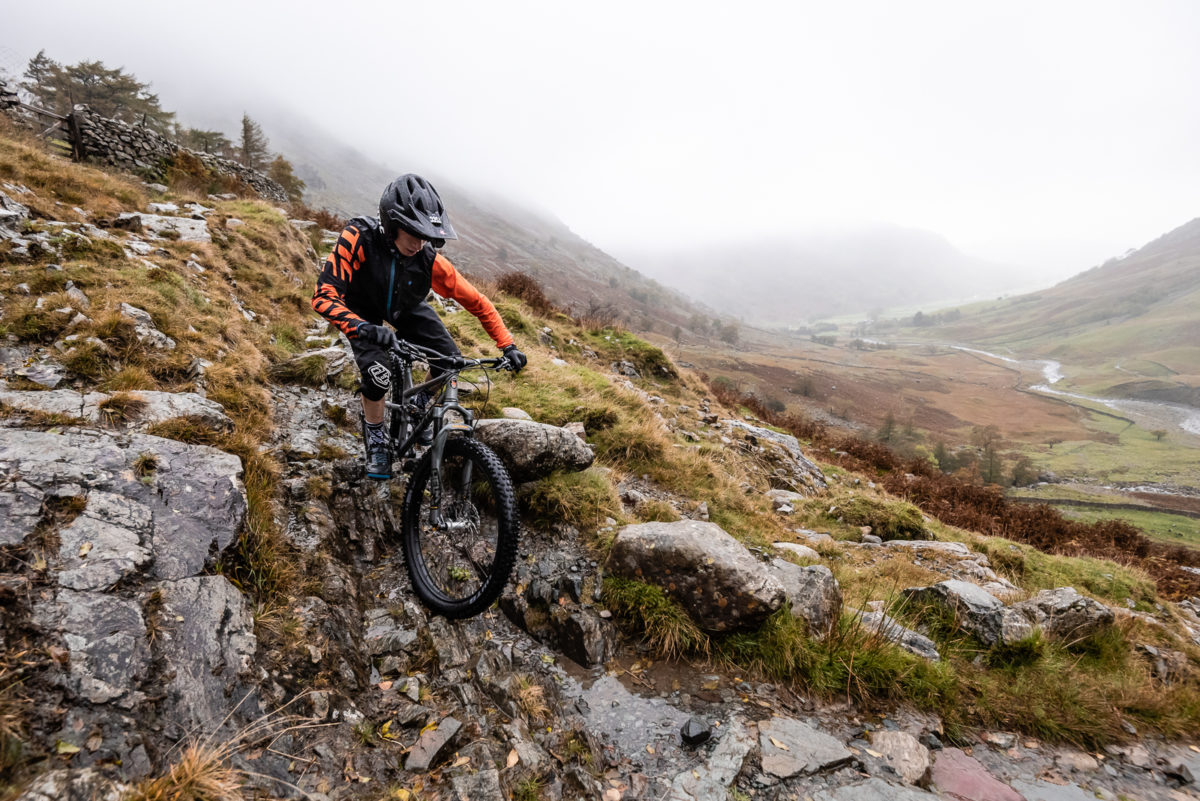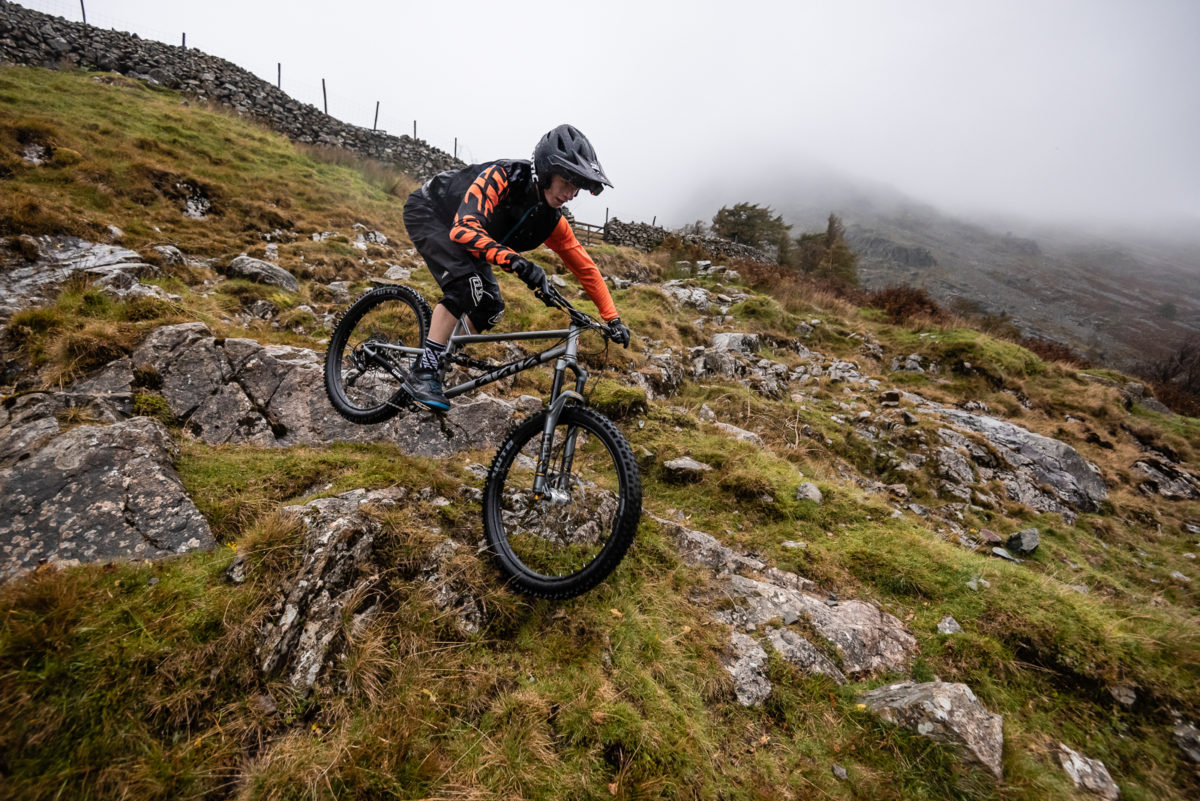 Bugger.
I knew we had some good shots, but I wasn't happy – the shoot wasn't in the bag, and I really didn't want to drag Baybutt and Will back over for a second day if we could help it.
Fortunately, while waiting on our burgers, the condensation on my kit started to recede, and after a hasty lunch it was game on. All that was left to do was thaw Will out and coax him back on his bike.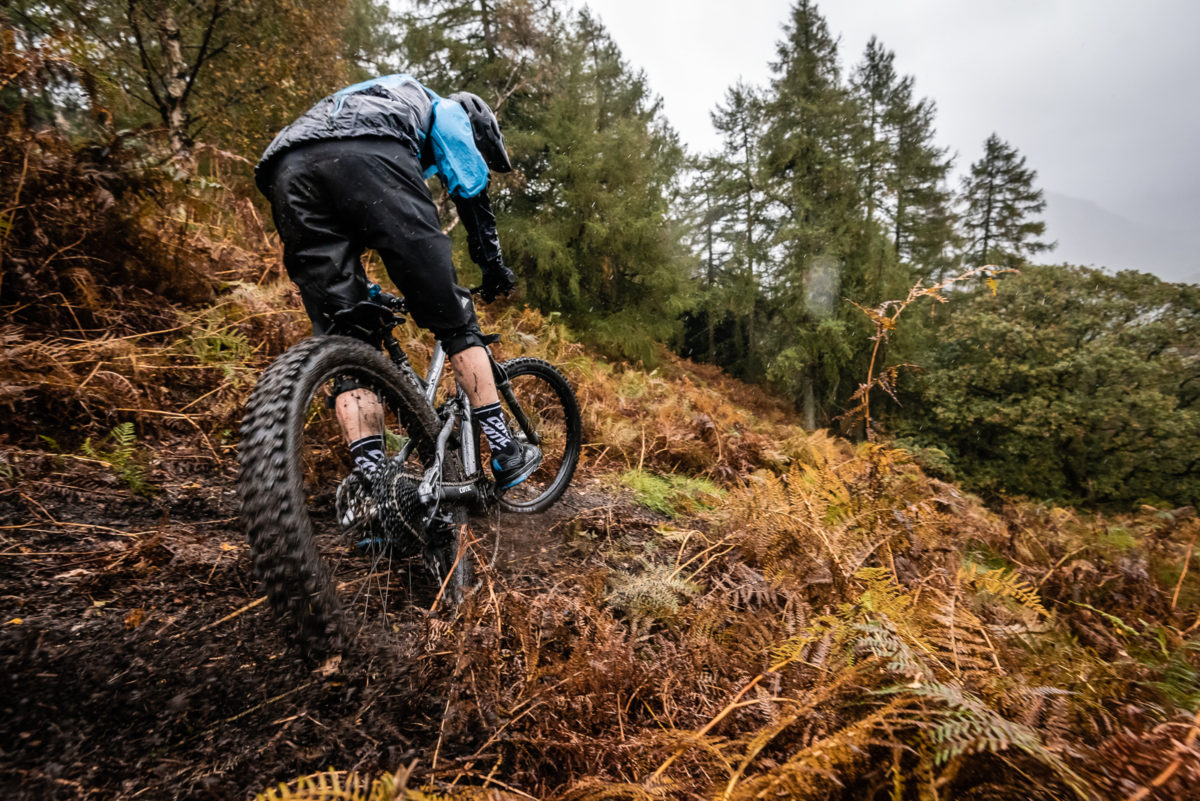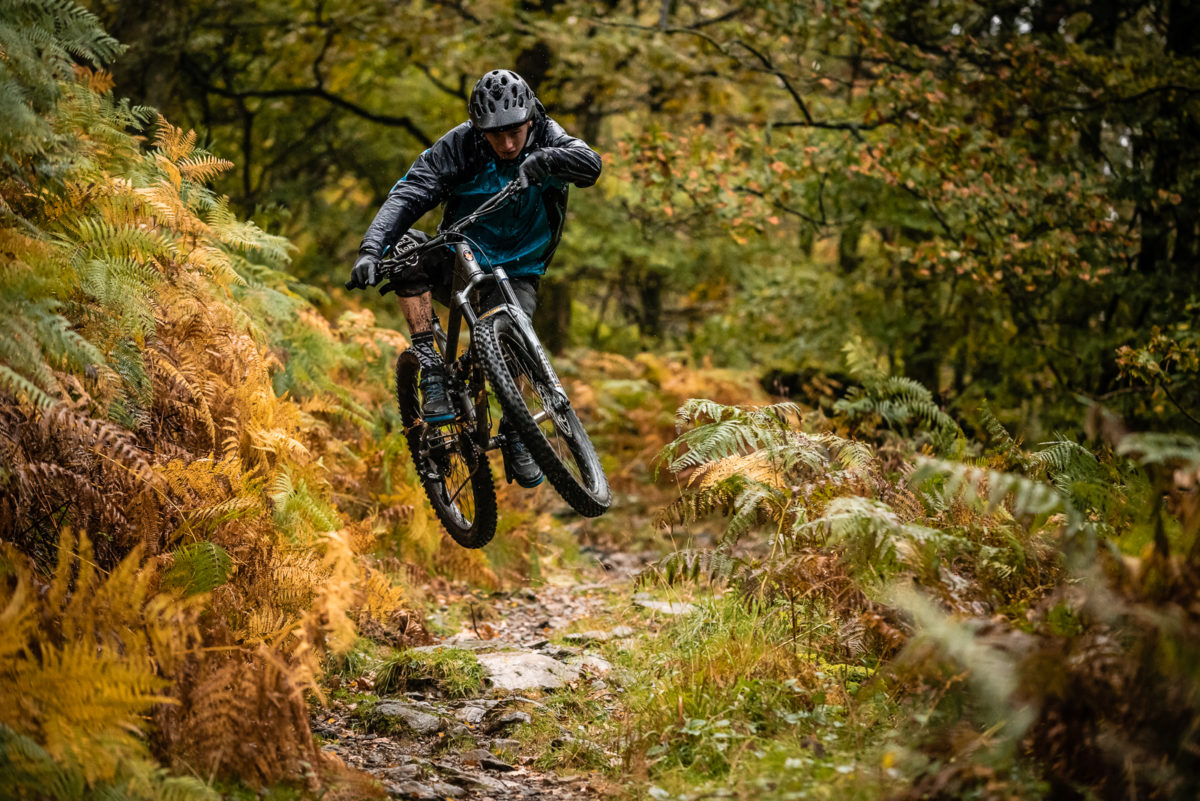 Thanks
Huge thanks to Heather and Clayton at WTB (you guys rule), and Richard and Will from Cotic. Will was wearing wet weather riding gear from Polaris, and my camera kit was stashed in a Lowe Pro Whistler 350 AW.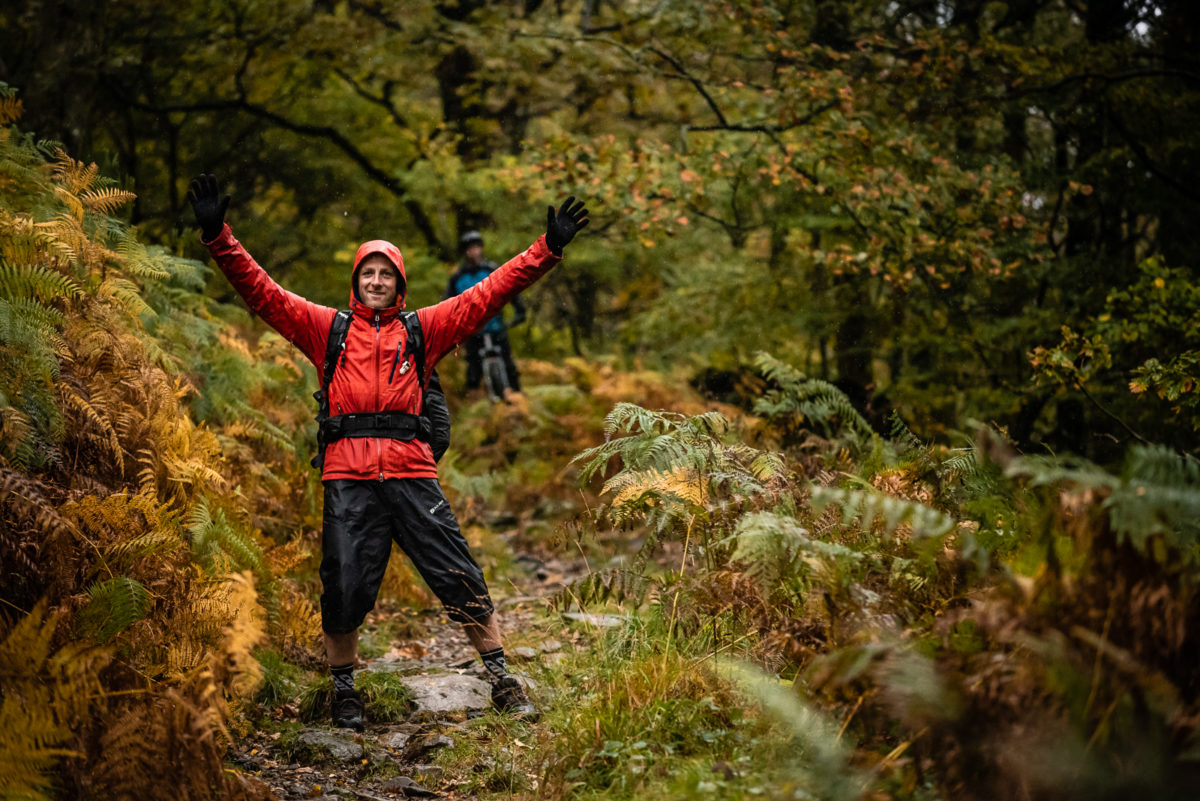 PS,
Did you here about the man with two left feet?
He bought himself a pair of flip-flips